Before, it was difficult to know what stages of your boards had sequences or automations. Now the wait is over!
When you set up a sequence, a header will appear in Board view, showing the sequence(s) you've set up. You'll also receive a warning when you move a card to a stage that has a sequence.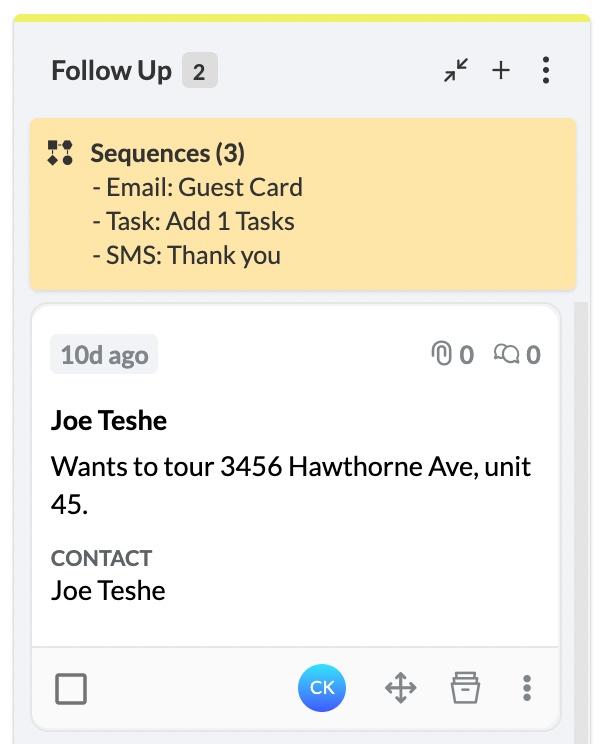 On boards where you have automations set up, a header will appear in your Board view showing you what automations you have set for that board.